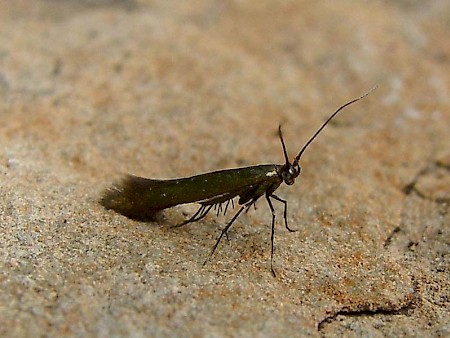 37.033 BF516
Large Clover Case-bearer Coleophora trifolii
(Curtis, 1832)
---
Wingspan 15-20 mm.

One of the larger of the Coleophoridae, this species has a metallic green sheen to the forewings.

It occurs in areas of open waste ground and grassland, and is on the wing in June and July. The adults fly in the daytime, but are also attracted to light at night.

It is present in England and Wales, being commoner in the south.

The larvae feed on the seeds of melilot (Melilotus).