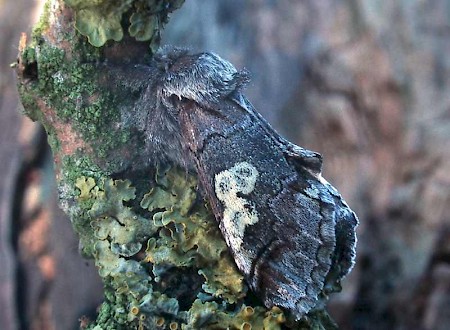 73.033 BF2020
Figure of Eight Diloba caeruleocephala
(Linnaeus, 1758)
---
Wingspan 30-40 mm.

An autumn flyer, this moth is on the wing in October and November, when it is attracted to light.

It is distributed reasonably commonly over England and Wales, and is scarcer in Ireland and Scotland.

The English name comes from the creamy markings on the forewing, one or both of which can resemble the figure 8.

The larvae feed on hawthorn (Crataegus), blackthorn (Prunus spinosa) and apple (Malus).