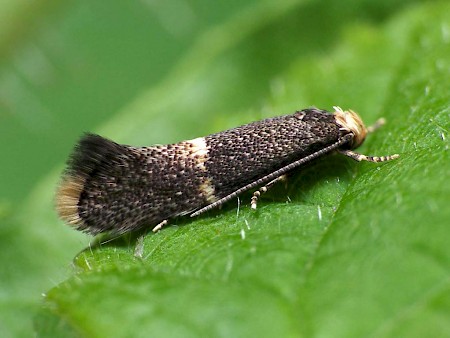 38.017 BF622
Elachista adscitella
Stainton, 1851
---
Wingspan 9-11 mm.

A pale grey moth with whitish head and white transverse line across the middle of the forewing.

It occurs in woodland habitats in England, Wales and locally in Ireland.

Tufted hair-grass (Deschampsia cespitosa) and blue moor-grass (Sesleria caerulea) are the main foodplants, the larvae forming gallery mines.

There are two generations flying from May to July and again in August.