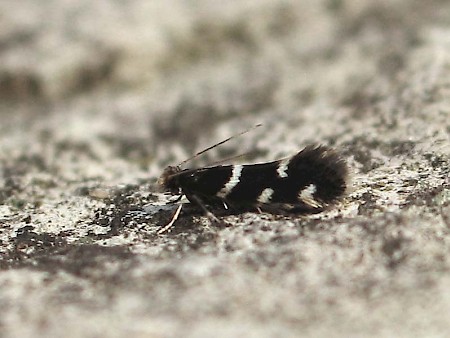 12.003 BF202
Eudarcia richardsoni
(Walsingham, 1900)
---
Wingspan c.8mm.

This species is found only in a couple of localities on the Dorset coast, and not known outside of Britain, is believed to be endemic.

It inhabits sea cliffs and rocky areas, where the larva lives inside a portable case attached to the surface of a rock. It feeds on algae and lichen, and the case is made from small grains of rock and fragments of of lichen.

The adult moths are quite well marked and distinctive, though very small. They emerge in June and July.