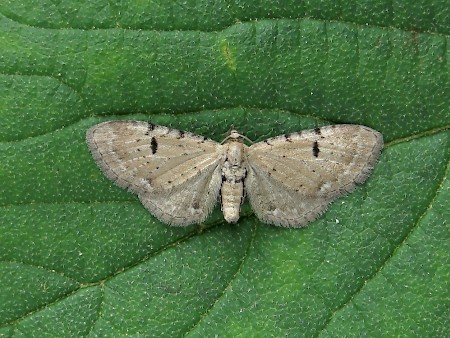 70.180 BF1833
Bleached Pug Eupithecia expallidata
Doubleday, 1856
---
Wingspan 20-24 mm.
This quite large 'Pug' is pale greyish-brown with distinct darker markings, and is locally distributed mainly in southern England and Wales.
It also occurs sparingly in parts of northern England, Scotland and Ireland. Occupying woodland habitats, it flies in July and August.
Goldenrod (Solidago) is the foodplant, the dull greenish caterpillars feeding on the flowers in autumn.