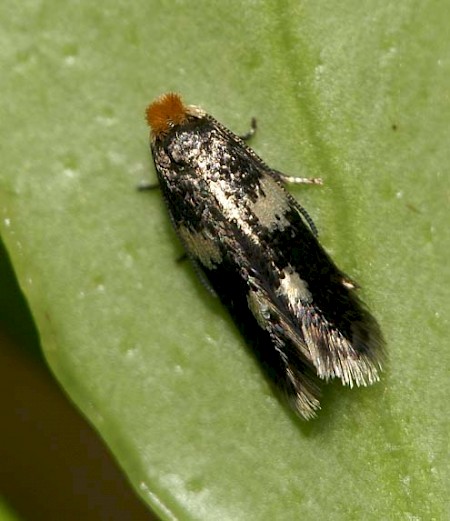 4.077 BF43
Fomoria weaveri
(Stainton, 1855)
---
Wingspan c.7 mm.
A submontane species, occurring on high moorland and mountains in Wales, northern England and northern Scotland, when it can be relatively common if the foodplant is present.
The adult moths emerge over a long period, any time between April and August.
The young larvae hatch in around August and form a narrow gallery mine in the leaves of cowberry, Vaccinium vitis-idaea, eventually turning into a blotch in the centre of the leaf, where it pupates in an inflated cavity.