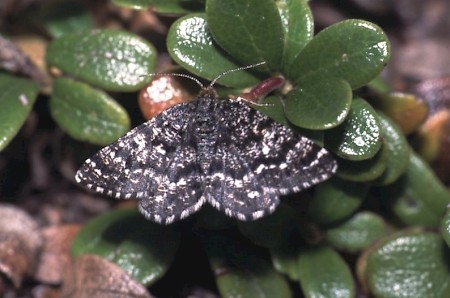 70.216 BF1895
Netted Mountain Moth Macaria carbonaria
(Clerck, 1759)
[Synonyms: Semiothisa carbonaria]
---
Wingspan 23-25 mm.

This small geometrid moth is locally resident in the moorlands and mountains of the Scottish Highlands.

It is a day-flying species and can be found visiting the flowers of suitable plants growing in its favoured habitat. It is quite an early-flying species, being on the wing between April and June.

The small green caterpillars feed on bearberry (Arctylostaphylos uva-ursi).