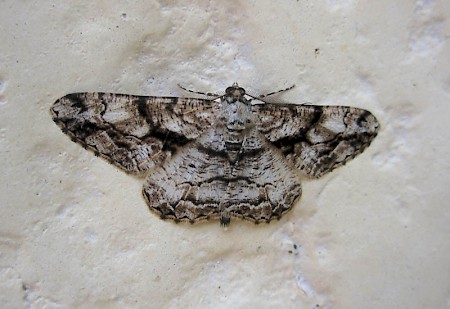 70.259 BF1937c
Olive-tree Beauty Peribatodes umbraria
(Hübner, [1809])
---
Wingspan c.35-40mm

This southern European species is a very rare immigrant to these islands, the first record being of one found in 2006 on Jersey, Channel Islands.

It resembles a small, well-marked Great Oak Beauty (P. roboraria), and occurs in wooded habitats. The larva feeds on olive (Olea europaea and holm oak (Quercus ilex.

There are two generations in Europe, with moths on the wing in May-June and again in July-September.