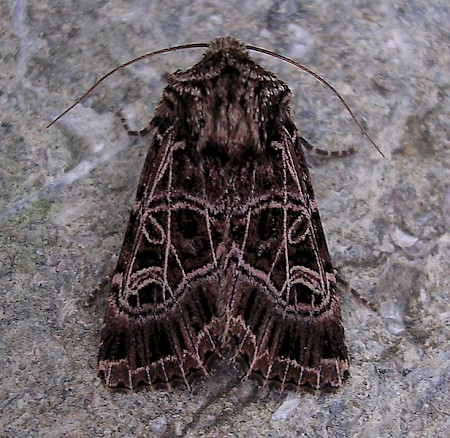 73.277 BF2153
Bordered Gothic Sideridis reticulata
(Haworth, 1809)
---
Wingspan 32-37 mm.

A declining species, now restricted to a few scattered localities in the south-east of England, though formerly somewhat more widespread in the south. A darker subspecies, hibernica occurs on the coast of southern Ireland.

Its preferred habitats are chalk downland, waste ground and sand-dunes or sea-cliffs, where the adults fly in June and July.

The foodplants of the larvae are not well-known, but are thought to be the flowers of various plants.