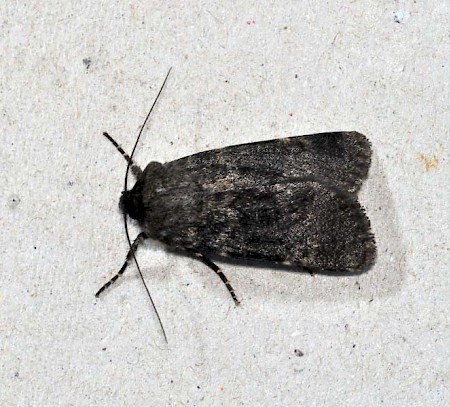 73.341 BF2104
Northern Rustic Standfussiana lucernea
(Linnaeus, 1758)
---
Wingspan 36-46 mm.

A mainly coastal and hill species, this moth inhabits sea-cliffs, quarries, scree slopes and similar rocky places. It has a scattered distribution mainly around the west coast of England and Wales, and northern Scotland, but also locally inland.

The adults are rather indistinctly marked, and fly in July and August, sometimes during the day if it is sunny, but also at night, when they come to light.

The larvae feed on grasses and low plants including stonecrop (Sedum).