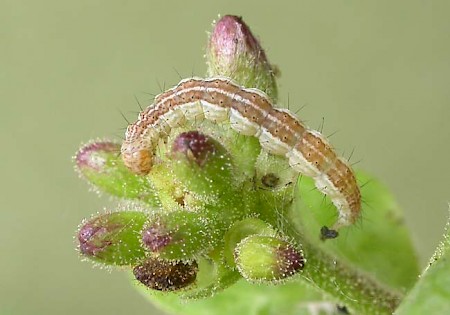 17.003 BF453
Honeysuckle Moth Ypsolopha dentella
(Fabricius, 1775)
---
Wingspan 18-23 mm.

A fairly common species throughout Britain, this small but distinctive moth flies in July and August and is attracted to light.

The upturned wingtips are typical of several other moths in this genus, but are more marked in this species.

As the English name suggests, the larval foodplant is honeysuckle (Lonicera). The young caterpillars are inconspicuous, and as they grow, they change to an attractive purple and green colour which affords surprisingly good camouflage amongst honeysuckle leaves.

The pupa is inside a long, spindle-shaped cocoon typical of the genus.